---
Not sure how much you can afford to borrow? Or maybe you're wondering how much your VA loan payments will be. We have a variety of VA mortgage calculators to help you figure it all out.

---
If you're ready to buy a new home, whether it's your first home or because you've received your PCS orders, Low VA Rates can help you get a new home loan. We'll guide you through the entire process.

---
If you already own a home and you want to refinance to a lower rate or to get cash out to pay off bills, make home repairs, or go on a trip, let us help match you to the perfect refinance loan.
How much could you be saving?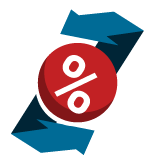 Refinance Your Current VA Loan
If you want a lower interest rate, lower monthly payment, or cash to pay off some bills, now might be the right time to get a VA refinance loan.
If you already have a VA loan, the VA's interest rate reduction refinance loan (IRRRL) is fast, easy, and can save you money.
If you have a conventional or any other loan type, a cash-out refinance loan could help you switch over so you can enjoy all the benefits a VA loan has to offer.
Not sure which one you want? That's ok! We can help. Simply click the button to get started. We'll get your information, and then one of our loan officers will help you decide which loan will best meet your needs.
Start Your Refinance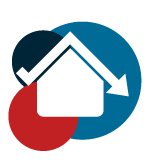 Purchasing a Home with a VA Loan
Whether you're ready to purchase your first home loan, or you're moving to a new duty station and want to find a home there, we're experts when it comes to VA purchase loans.
There are a variety of options when it comes to the kind of VA purchase loan you can get, including hybrid ARM loans, fixed-rate loans, and even jumbo loans.
We have experience writing them all.
So no matter what you need, we're willing and able to work with you. While other lenders might turn you away for a low credit score, we do our best to make your loan happen.
So click below to make your homeownership dreams a reality.
Get a VA Purchase