The Low VA Rates VA Loan vs Other Potential VA Lenders
VA Refinance Lender Comparison
Most borrowers shopping around are faced with the question, "Which lender should I go with?" Is there really a difference from lender to lender? YES. There is absolutely a difference from lender to lender. We have put together this table that highlights some of the important differences between Low VA Rates and other potential lenders you may be working with.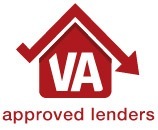 Lower FICO score requirement*
No appraisal on IRRRLs unless paying discount points
Willing to finance manufactured & modular homes
Follows VA guidelines for loans after bankruptcy
May approve refinances even with a history of late payments


Other VA Lenders
620–640 minimum FICO usually required
May require an appraisal regardless of points
Only finances traditionally built homes
Has longer wait time requirements for loans after bankruptcy
Won't refinance loans with late payments in the last year
Doesn't offer any financial guarantee
*Normally, Low VA Rates does not have ANY FICO score requirement. However, due to changing investor demands during the coronavirus pandemic, we are temporarily forced to require a minimum 550 FICO score on IRRRLs. However, we hope to soon return to our normal no minimum requirement.
Not every difference is simple enough to just put on a chart, however. Not only do we employ nationally-recognized loan officers, but the money we save our customers and the positive changes we make in their lives are the most important differences, and you can't do those justice with simple lists in a table. The real difference is that we focus on offering the loan options that we feel are the best for our borrowers, not the ones that are the best for us.
If you're looking for the most affordable VA loan available from a trustworthy and reputable lender, then Low VA Rates is the place to look. We do our best to offer VA loans the way that the VA recommends them to be offered without adding on our own restrictions and fees. Call us using the phone number at the bottom of the page to learn what rates we can offer you.