We put veterans into their dream homes
Back to team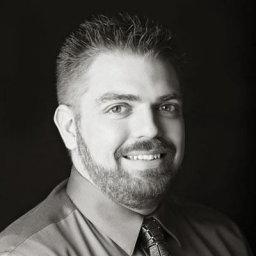 KC
Smalley
VP of Operations - NMLS #296801
About KC Smalley
For the last 13 years I have enjoyed working in the mortgage industry. I began as a loan processor to get my foot in the door. I then became a licensed originator and began originating my loans all the way through the funding process. I quickly became a trainer where I helped manage the processing teams. I have had the opportunity to work in both wholesale and retail operations side of mortgages. I was a top producer as an originator before becoming more involved on the operations side. I attended College at CSI in Idaho. I have a wonderful wife and we are getting ready to celebrate our 10th marriage anniversary. We have been blessed with an 8 year old daughter and last year we had the joy of welcoming twin boys into our family. I enjoy spending time playing with computers, running, cycling and camping to enjoy the outdoors.
Attention Applicants
We need you to upload the following documents to us as soon as possible. Once you complete the application under my profile picture, please send me the following by using the contact form on this page:
Signed Authorization Form (download here)
Copy of your mortgage Note (example can be seen here). You would have received this at your last loan closing.
Copy of your home owners insurance declarations page. You may also just email me the contact number and name for your insurance agent.
Copy of each borrowers driver's license. If your social security number is not listed on this ID then I will need your SS card(s)
Copy of your mortgage statement or online print out for the month. (Does not need to be the most recent, but that is preferred)
If a FL, NM, OH or TX property a copy of your property survey (example can be seen here). You would have received this at your last loan closing.