We put veterans into their dream homes
Back to team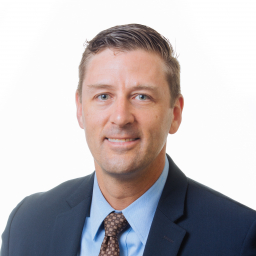 Garrett
Law
Branch Manager - NMLS #20750
About Garrett Law
Building something really special- that is right! Getting back to the basics! Crazy amounts of smooth closings each month helping clients and employees get into the best position possible! Fun Achievements Garrett is Working to Beat!: * Ranked Top VA Loan Originator in the country in 2009- Scotsman's Guide * Ranked #13 VA Loan Originator in the county in 2012- Scotsman's Guide * Averaged $25mil in volume per month in 2013 Garrett S. Law is Branch Manager, Loan Originator of Low VA Rates- A Veteran Focused Home Loan Company. Locally he is operating as Elevate Mortgage Group. Mr. Law has focused on mortgage originations with a special focus on serving the veteran community for the past 15 years. Mr. Law partnered with Low VA Rates because if the incredible management team and consumer-direct model they have- both of which Garrett worked with for most of his career. Off work time Mr. Law is actively engaged in his church, enjoys family history work, volunteers as Scout Master for the Boy Scouts of America, and loves to spend time with his wife and three beautiful children.
Attention Applicants
We need you to upload the following documents to us as soon as possible. Once you complete the application under my profile picture, please send me the following by using the contact form on this page:
Signed Authorization Form (download here)
Copy of your mortgage Note (example can be seen here). You would have received this at your last loan closing.
Copy of your home owners insurance declarations page. You may also just email me the contact number and name for your insurance agent.
Copy of each borrowers driver's license. If your social security number is not listed on this ID then I will need your SS card(s)
Copy of your mortgage statement or online print out for the month. (Does not need to be the most recent, but that is preferred)
If a FL, NM, OH or TX property a copy of your property survey (example can be seen here). You would have received this at your last loan closing.