We put veterans into their dream homes
Back to team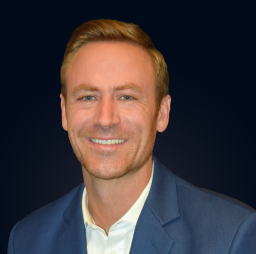 Jeremy
Tate
Loan Officer - NMLS #1285269
About Jeremy Tate
Jeremy grew up in southern Utah where he gained a love for the outdoor activities that the area has to offer. He received his bachelor's degree in business management at Utah Valley University. He then moved to San Diego, CA, where he started his career working with veterans as a licensed financial advisor after receiving his Series 7 and Series 66 licenses. Jeremy spent two years managing retirement assets and stock portfolios while he worked for Edward Jones in Oceanside, CA. He then spent the next 5 years with Morgan Stanley as a lead portfolio manger where he managed approximately 140 million dollars as the discretionary trader of those assets. As part of his career, Jeremy has always assisted his clients with mortgages, but decided to recently join the team here at Low VA Rates as a loan officer because of our commitment to serving veterans. However, he also still works with private wealth clients and corporate 401(k) plans for his own company, Balboa Wealth Partners, which is located in Newport Beach, CA. Jeremy takes pride in assisting people financially and making sure they are in the best possible financial situation for their future. This includes making smart mortgage decisions and applying debt in an intelligent way. He is uniquely qualified to discuss all things financial, including mortgages, retirement accounts, stocks, bonds, insurance, and TSP accounts for servicemembers. He also spent 4 years as a guest speaker at the University of California San Diego speaking to their retirement association on Social Security distribution planning and advising on their pension plan to their retirement association members. In his free time, Jeremy enjoys spending time at the beach in his home in CA, as well as canyoneering, climbing, hiking, and camping in Utah.
Attention Applicants
We need you to upload the following documents to us as soon as possible. Once you complete the application under my profile picture, please send me the following by using the contact form on this page:
Signed Authorization Form (download here)
Copy of your mortgage Note (example can be seen here). You would have received this at your last loan closing.
Copy of your home owners insurance declarations page. You may also just email me the contact number and name for your insurance agent.
Copy of each borrowers driver's license. If your social security number is not listed on this ID then I will need your SS card(s)
Copy of your mortgage statement or online print out for the month. (Does not need to be the most recent, but that is preferred)
If a FL, NM, OH or TX property a copy of your property survey (example can be seen here). You would have received this at your last loan closing.