We put veterans into their dream homes
Back to team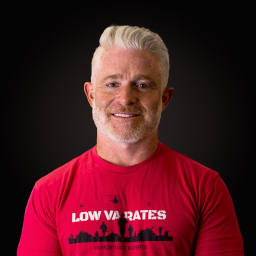 Eric
Kandell
President - NMLS #174769
About Eric Kandell
I began doing VA loans back in 1997. In 2000 I graduated from college and began what has become an amazing career in the the VA loan industry. I am very grateful for the service of all the men and women of the Armed Forces, both active duty and retired. I find it very rewarding to serve them in a way, seeing as though they have given the ultimate service to me and this country. I am married and have 3 kids and a wonderfully supportive wife! I love being with my family and creating lasting memories. I was born in Ohio and now live in Utah. I take an active role in supporting different military organizations and supporting our troops whenever I can. I thoroughly enjoy my job as president here at Low VA Rates because I get to work with so many amazing employees and my job allows me to interact with veterans and active duty military nationwide on a daily basis.
Attention Applicants
We need you to upload the following documents to us as soon as possible. Once you complete the application under my profile picture, please send me the following by using the contact form on this page:
Signed Authorization Form (download here)
Copy of your mortgage Note (example can be seen here). You would have received this at your last loan closing.
Copy of your home owners insurance declarations page. You may also just email me the contact number and name for your insurance agent.
Copy of each borrowers driver's license. If your social security number is not listed on this ID then I will need your SS card(s)
Copy of your mortgage statement or online print out for the month. (Does not need to be the most recent, but that is preferred)
If a FL, NM, OH or TX property a copy of your property survey (example can be seen here). You would have received this at your last loan closing.