Past Winners
How To Apply?
For the $1,250 Winter 2018 Semester Scholarship, please fill out our online application.
Apply Now!
Military College Scholarship Past Winners
We wish the best to all of our past winners of the military college scholarship and hope we will continue to help many military students in the coming years.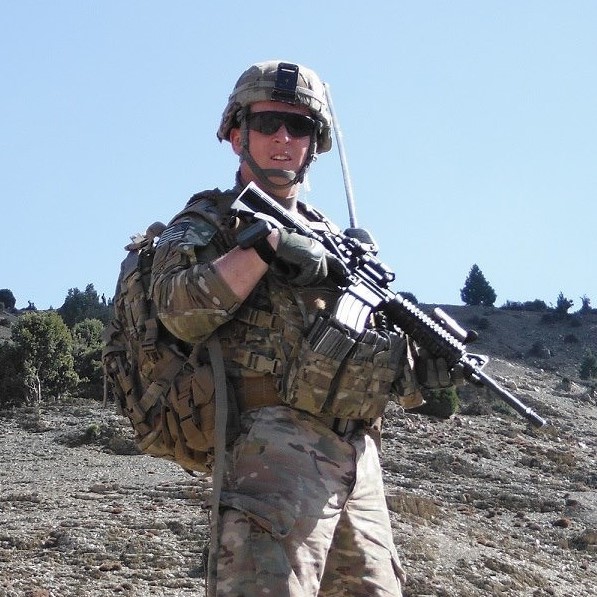 Alexander Box
Fall 2019 Scholarship Recipient
Alex is an honorably discharged officer who served in the Army. He is currently pursuing two post-graduate degrees, including his Juris Doctorate and an MBA at Loyola University.
Alex says his time in the military is what shaped him. Not only did it help him mature, but it also gave him the opportunity to become the first member of his family to earn a college degree. Growing up, Alex believed he wasn't good enough to pursue education, but joining the military allowed him to realize he can achieve anything he sets his mind to, a mentality that has affected and changed his whole family.
With his degrees, Alex plans to pursue a career in compliance working for the VA, which would allow him to give back to an organization he feels has changed his life forever. It would also provide him the opportunity to continue serving his brothers and sisters in the Armed Forces.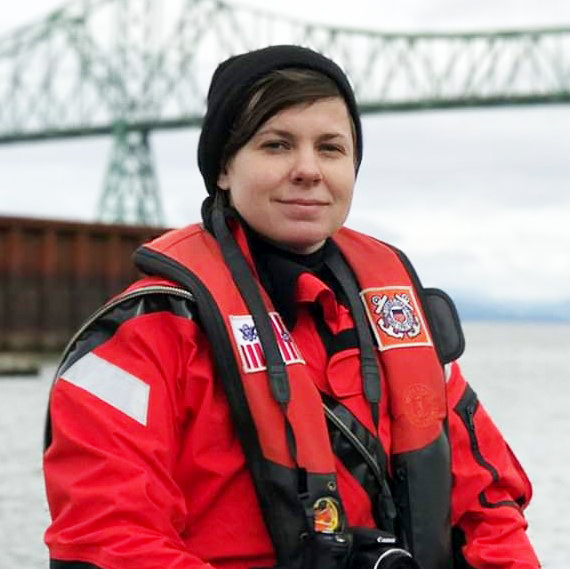 Katie Whitmore
Spring 2019 Scholarship Recipient
Katie is an officer in the United States Coast Guard currently pursuing her master's degree in Public Administration with an emphasis on Emergency Management. Prior to her time in the Coast Guard, she was also an enlisted member of the Army who worked her way through the ranks to become an officer.
Katie credits her military service with helping her overcome poverty and a difficult childhood that included a stint in a juvenile detention center and abuse, as well as other hardships. Through her service, she has learned how to be a leader and has realized that her future isn't defined by her past.
With the money from this scholarship, Katie plans to finish her master's degree and put it to good use as a Coast Guard officer responding to, preventing, and recovering from both natural and man-made disasters. After she earns her retirement, she plans to continue using her degree in either a state or local Emergency Management Department.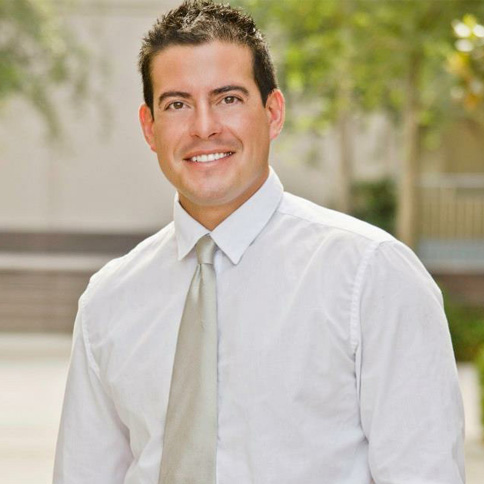 Lorenzo Aranda
Fall 2016 Scholarship Recipient
Lorenzo Arada is a Captain in the Nevada Army National Guard who has served our country since 2008. Lorenzo aims high for the future of military policy, particularly regarding mental health. He plans on serving in the Navy as a full-time psychologist and will reach this goal only through furthering his education. But this is not where his pursuits end. Lorenzo seeks to "attack the PTSD and suicide issues our military members are facing." He believes that his time in the military allows him to experience the same environments that servicemembers with PTSD face. All around him, he has seen the need for intervention in psychological issues. He recognizes how unacceptable it is that dozens of troops and former troops take their own lives every day. Through his efforts, he believes he can help alleviate these problems and dramatically reduce that number.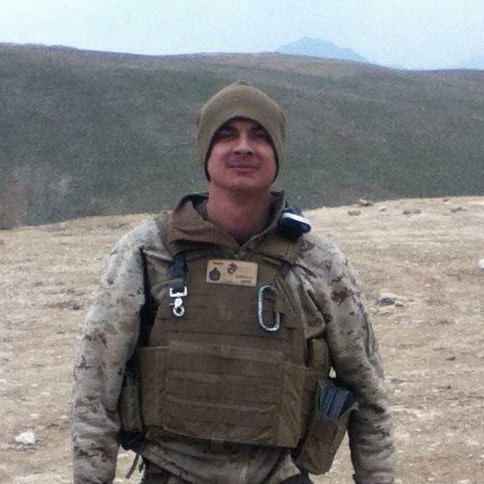 Tino Garza
Fall 2015 Scholarship Recipient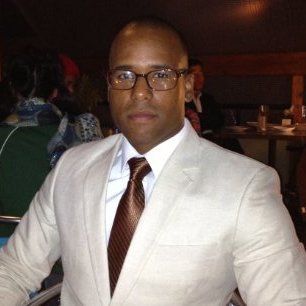 Arsenio Tavarez-Santos
Winter 2014 Scholarship Recipient
San Diego State University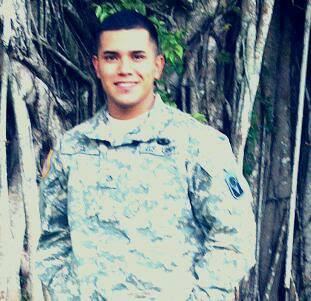 Rafael Vega
Winter 2013 Scholarship Recipient
University of Central Florida
Rafael Vega is currently enrolled at University of Central Florida and a soldier in the Florida National Guard. The military has been something that he has always been interested in. He went to Basic Training in Fort Benning, Georgia over the summer in 2013, which is something that he is most proud of. He grew up in Naples, Florida where he attended public schools from elementary school throughout high school. He is dedicated, persistent, and a hardworking individual who is motivated to become a role model to the youth in his community and fueled by the hunger to succeed in his career. His main goal is to become an officer for the National Guard and to earn his Bachelor's Degree in Criminal Justice. He believes that hard work truly pays off and that opportunities present themselves to the individual that works hard to obtain the position that they want in life. Congratulations to Rafael and we wish him the best of luck in his future endeavors!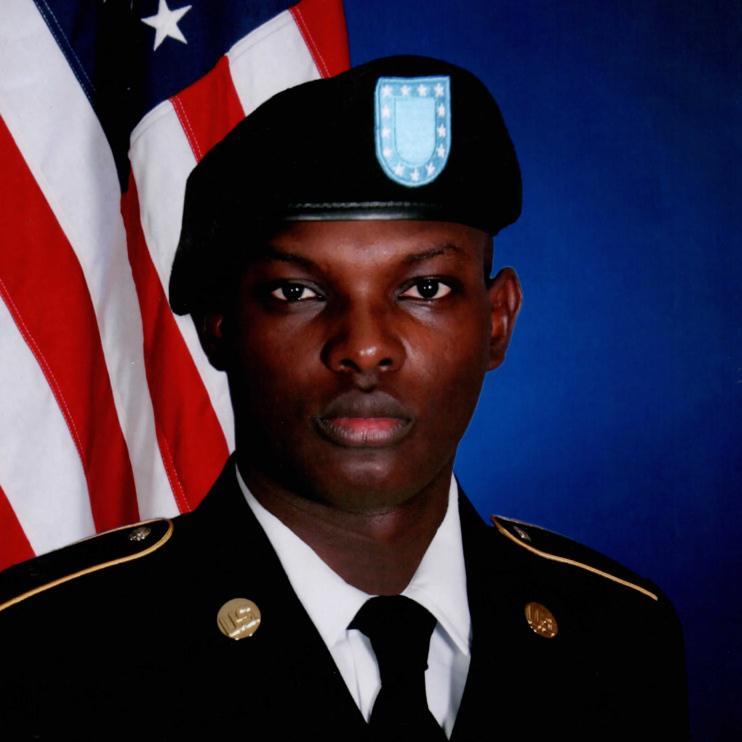 Aboudayle Diallo
Fall 2013 Scholarship Recipient
Georgia Institute of Technology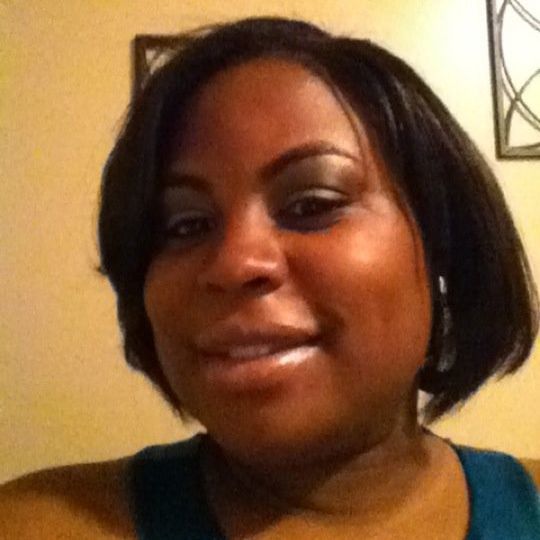 Ninette Fowler
Fall 2012 Scholarship Recipient
Aurora University