Washington's Veteran Benefits
Washington has many benefits for military veterans and current servicemembers: property tax relief, VA home loans, apprenticeships and other forms of civilian employment, veterans homes, counseling services, free disabled veterans license plates, a women veterans advisory committee, and much more.
Check out more detailed information below about these benefits, and you'll see that if you are a veteran or active duty servicemember living in Washington state, you're living in a great place for military benefits.
Washington Residents Save
$178
/mth
Savings based on 2015 active loan data
22
Lunches
*Based on an average lunch price of $8.08
Veteran Home Loans
If you're a member of the Air Force, Army, Navy, or Coast Guard who is stationed in Washington, you may qualify for a VA home loan near one of the military bases in Washington.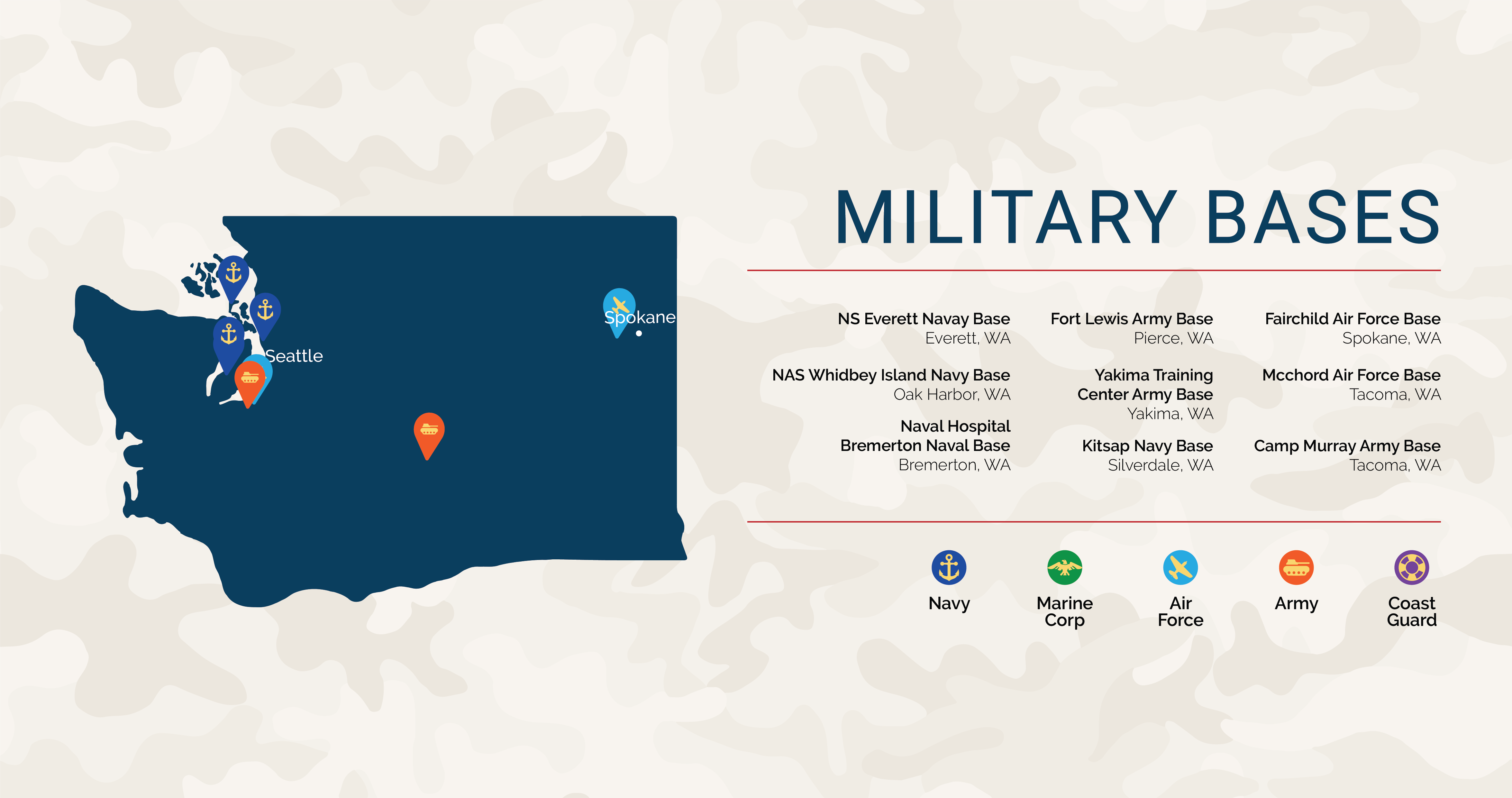 Because the U.S. Department of Veterans Affairs (VA) guarantees VA loans, an eligible veteran anywhere in the US can apply for one. You'll work with a VA-approved lender who helps military personnel and veterans in Washington get the mortgages they need.
The top benefits of VA loans are:
Lower interest rates
No down payment necessary
No requirement to pay private mortgage insurance (PMI)
Easier to qualify for than for a traditional mortgage
To get more information, call Low VA Rates at 866-569-8272 or visit our VA Loan webpage.
Veterans Downpayment Assistance Loan Program
Washington's Veterans Downpayment Assistance Loan Program supplies each eligible veteran with a loan to be used for a downpayment. These loans have only a 3% interest rate, and veterans can defer paying on them for up to 30 years.
To be eligible, a borrower's background must include one of the following:
An honorable discharge or an honorable record before a medical discharge
Being a current or honorably discharged former member of the Washington National Guard or Reserve
Being a surviving military spouse who has not remarried or his or her dependent children
Other eligibility requirements include:
Being a first-time homebuyer or a buyer in certain areas of Washington
Having an income below a certain amount
Qualifying for a first mortgage loan program through the Washington State Housing Finance Commission
Attending a Commission-sponsored seminar on buying a home
The maximum amount you can receive through this benefit is $10,000. Your loan officer will help determine how much you're eligible to borrow, the purchase price of a home you can afford, and any additional cash you'll need to close on the home.
Veteran Housing Benefits
Property Tax Exemption
A veteran can be exempted from home property tax if he or she has been disabled because of military service and is unable to work or if they are 61 years old or older.
The veteran's income must also be under $40,000 per year to qualify, although annual income is calculated without including disability payments and dependency and indemnity (DIC) payments.
This exemption also applies to surviving spouses.
Sales Tax Refund Program for Adapted Housing for Disabled Veterans
A refund of up to $2,500 is available in Washington for disabled veterans who've received an adaptive housing grant from the VA. Veterans can apply for a refund of the state sales tax on materials and labor purchased for each adapted housing project.
There's an annual limit of $125,000 available for this benefit, which is split among all qualifying veterans. It's awarded one a first-come, first-serve basis. Check out the Washington Department of Revenue's website to see how much is left for the year.
To apply for a refund, you can send in an Application for Refund or Credit once per quarter to the address on the application form. You will also need to include the following documents:
A copy of your grant award letter from the VA
Invoices showing the purchases of materials
Contracts for the construction or installation of the adapted housing
To learn more, you can call the Washington Department of Revenue at 800-647-7706.
Washington State Veterans Homes
There are four veterans homes in Washington. To qualify, you have to be a veteran with an honorable discharge from any branch of the military and a resident of Washington. Alternately, a spouse or widow of an eligible veteran can qualify, and so can a parent whose child died in the service.
Washington veterans homes are certified by Medicare and Medicaid. They offer benefits such as:
Nursing care
Medical services
Pharmacy
Physical and occupational therapy
Recreation
Social services
Meals
Religious programs
Transportation
Barber and beauty shops
Besides these and many other services, all Washington veterans homes give veterans dignity, respect, and a sense of belonging to a special community.
Homeless Veterans Reintegration Project (HVRP)
Washington's HVRP program helps homeless veterans to find employment and a place to live. It's active in the Puget Sound region. This program involves personalized case management for each veteran, helping each to prepare for employment and supplying for their immediate needs. Other services HVRP provides include:
Shelter, food, clothing, and transportation
Skills assessments
Help preparing for employment including skills assessments, trainings, and resume preparation
Transitional housing
Referrals for job opportunities
Follow-ups to help veterans stay employed
To qualify, a veteran has to have been honorably discharged from any branch of the military and has to be homeless or in danger of losing housing.
Building 9 for Veterans Transitional Housing Program
Building 9 is a facility that helps homeless veterans with services such as:
Stable shelter
Training to achieve greater employability and income
Case management
Chemical dependency services
A job search center
Transportation
Women veterans wing
Caring and professional staff members help veterans complete a program and then get back to a stable, normal life in their community. To be eligible for the program, individuals must meet these conditions:
Be an honorably discharged veteran of the Armed Forces
Be homeless for one or more nights
Be sober and drug-free for the last 30 days or more
Have a desire to stay sober and drug-free
Have a desire to build habits for independent life
Be willing to participate in a criminal background check
Incarcerated Veterans and Veterans Court
Many veterans who have gone to jail need help with chemical dependencies, homelessness, post-traumatic stress disorder (PTSD), and poverty. Washington offers a variety of programs for incarcerated veterans to help them move forward.
These programs offer housing, treatment, employment assistance, and even alternatives to incarceration. Staff members can assess veterans and refer them to the Puget Sound VA for treatment and counseling. In addition, they can also provide transitional housing after veterans are released from incarceration or even qualify for early release.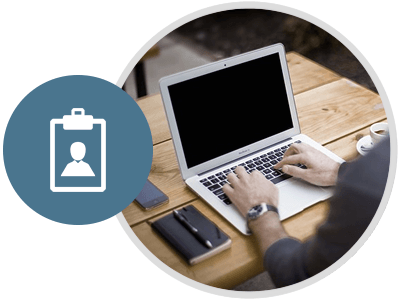 Veteran Employment & Education Benefits
Employment Benefits
Washington has many resources to help veterans find jobs, internships, on-the-job trainings, professional licenses, and more. Below are a sampling of available benefits.
Employment Preference for Veterans
During the interview process for state jobs, honorably discharged veterans who have received a campaign ribbon, or for their surviving spouse if the veteran is deceased, will receive preference.
One way preference is given occurs when the veteran (or surviving spouse) is required to take an examination as part of the hiring process. A certain percentage will be added to their final score.
The preference percentage will vary based on specific factors dependent on the veteran's service. For example, combat veterans, non-combat veterans, and National Guard or Reserve members each qualify for different percentages.
State Licensure or Credentials for Military Medical Training
Some veterans have medical training or experience from their time in the military that can count toward civilian health care licensure or credential requirements. However, this only applies for certain types of professions, all of which are listed at the bottom of this page.
Once you submit a form detailing your training, the state will decide if your experience is equivalent to civilian standards. If it does, getting certified in your field could be expedited.
Commercial Drivers License Skills Test Waiver
If your military service required you to have a commercial driver's license (CDL), you could be exempt from taking the skills test required for civilians. The primary requirement is that you've had your CDL in the last 90 days. In addition, you will not be exempt from taking the written test.
Internships with the Washington State Conservation Corps
The Washington VA has partnered with the Washington State Department of Ecology, federal agencies, and Washington state counties to offer internship and paid positions to veterans. These positions focus on protecting and improving the natural resources of Washington.
These positions are self-directed internships intended to help veterans create a better connection with their communities and nature, live healthier lives, build skills that will lead to other jobs, and build the ability to overcome challenges in everyday life.
To learn more about how to qualify and apply, visit the Internships webpage of the Washington State Department of Veterans Affairs.
Apprenticeships
An apprenticeship combines on-the-job training with after-hours classwork. Employers are often interested in veteran apprentices, especially for construction positions. Best of all, the work is performed under a journey-level craft person or trade professional who helps the apprentice develop both the theoretical and practical aspects of a skilled occupation.
Apprenticeships are attractive for several reasons:
Good Income – Pay can range from minimum wage to over $30 per hour, and it can increase as you build your skill level, even going as high as $50 per hour upon completion of the program.
Paid Learning – You can get paid to learn skills that are prized in the civilian marketplace.
Job Growth – Learning a trade with high wages can help you stay away from a dead-end career.
Future Opportunities – Apprenticeships can lead to positions that offer comprehensive health insurance, pensions, and retirement accounts.
Financial Assistance – As needed, you can use your veteran education benefits to help you buy the supplies, books, and other needs you'll have during your apprenticeship.
Location Flexibility – Upon completion of an apprenticeship, you will earn journey-level status, which gives you the ability to work in many different parts of the nation.
Agencies in Washington have been directed to make a certain amount of their routine purchases from veteran-owned businesses.
If you register your business, it will go on the Certified Veteran and Servicemember Owned Business list, which state agencies check when they need to make purchases from veteran-owned businesses. This list is also available to other private businesses and consumers, making your business more visible in general.
Another benefit to registering your business on this list is that it could help you qualify for small business loans with lower interest rates.
To certify your business, register on Washington's Electronic Business Solution (WEBS) website. Then send in the required documents that show you are an honorably discharged veteran, that you own at least 51% of your business, and that your business is incorporated in Washington.
WorkSource Job Search Assistance
WorkSource helps veterans, including those who are disabled, to find jobs in Washington. WorkSource gives priority access and priority referrals to veterans and their spouses. Their services include:
Help with resume preparation, job applications, and interview preparation
Hiring events, job listings, and job referrals
Use of copiers, phones, computers, and other equipment
Connections to trainings and other resources
Skill evaluations
Help for veterans who have special difficulties finding work
If you sign up on WorkSource, you'll have the option to designate yourself as a veteran. Doing so will help employers who want to hire veterans find you. It'll also help you search for employers who are specifically looking to hire veterans.
This site gives veterans access to thousands of educational programs, job listings, wage information, and apprenticeships. It also provides resources on finding more education and paying for that education, including links to financial benefits for veterans. Veterans can also take a skills assessment to discover a new career path.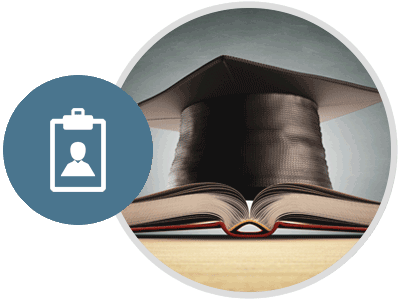 Education Benefits
Low-Cost or Free Tuition
State community colleges, colleges, and universities are now able to provide discounted or even free tuition and fees for veterans and National Guard members, if they qualify. This benefit can also apply to surviving spouses or domestic partners and dependents of veterans and military personnel, including those missing in action or who are or were prisoners of war.
Every educational institution has their own program for this, so contact the one you're interested in to learn more. The VA's WEAMS Institution Search can help you find all of the institutions that participate in programs for veterans.
Tuition & Fees Waiver for Disabled Veterans
The same law that allows for low-cost or free tuition also requires universities, colleges, and state community colleges in Washington to waive all undergraduate fees and tuition for veterans and National Guard members who are 100% disabled.
Dependents can also qualify for this waiver if their parent or legal guardian is 100% disabled or they died in service.
This benefit may also apply to graduate credits, but the state doesn't require it.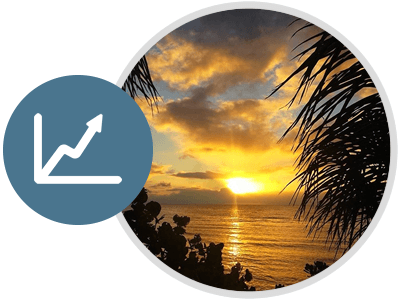 Other Veteran Benefits
Counseling Services
Washington's VA operates state-funded counseling programs for veterans and their families. This is confidential and includes a wide range of services, such as:
Bereavement counseling
Post-Traumatic Stress Disorder (PTSD) programs
Military sexual trauma counseling
Readjustment counseling
Veterans crisis line
Defense and Veterans Brain Injury Center (DVBIC)
Post-Traumatic Stress Disorder Program
Qualified veterans and their family members can receive PTSD counseling services for free, with the most vulnerable given priority.
The eligibility requirements for counseling services in all counties except King County are:
Be a veteran, or family member of a veteran, from a war era who was honorably discharged
Be a Washington State National Guard or Reserve member, or a family member of one, who was deployed on war or peacekeeping missions
Show issues adjusting to post-war life
To qualify in King County, the veteran simply must either be an active servicemember or a separated veteran from any of the military branches, including the Air Force, Army, Marines, Navy, Coast Guard, or National Guard. For family members to qualify, they must either be the child, domestic partner, or spouse of the qualified veteran.
PTSD counseling is also available in student counseling centers at institutions of higher education for veterans who have returned to school.
Free License Plates for Disabled Veterans
If you have been paid disability payments from the VA for at least a year, you can receive a free Washington license plate. This applies to you if you:
Own a vehicle in Washington
Served in the Armed Forces, National Guard, or Reserves
Were honorably discharged
Have a disability rating from the VA
Received 100% disability compensation from the VA for 1 year or more
Hunting and Fishing Licenses
If you are 30% disabled or more because of your service—whether you're a resident or non-resident—you can buy hunting and fishing licenses at a discount. This discount is also available to anyone with a disability who is also over 65.
Current servicemembers who are on active duty and stationed in Washington can enjoy the resident rate when buying hunting and fishing licenses.
Lifetime Passes to State Parks for Disabled Veterans
Free lifetime passes are available for veterans who are at least 30% disabled. These passes are good for free day use at state parks, boat launching, campsite reservations, trailer dumping, camping and campsite reservation, and moorage.
Honorably discharged veterans can be interred at Washington State Veterans Cemetery for free. Their dependent children and spouses can be interred for a one-time fee of $300. Other funeral expenses are not included. Being a Washington State resident is not required.
Veteran Benefits Assistance
Washington State Department of Veterans Affairs
The Washington State Department of Veterans Affairs (WDVA) can help you and your family members pursue and receive state and federal benefits and entitlements, such as VA disability payments, a VA pension or widows pension, health care benefits, and many other county, state, and federal benefits.
Their service officers are experts at case management, and they provide referral services and counseling. They can also send special help to veterans who don't live near a Veterans Service Office.
If you have a meeting with a service officer, it's a good idea to bring some or all of these documents:
Marriage certificates and divorce decrees
Separation papers from your military service period or periods
Medical records from your military service
Medical records of any current disability diagnosis, especially those showing the disability was caused by your service
Copies of birth records for your dependents
Women Veterans Advisory Committee
The mission of this committee is to help Washington's female veterans who have been honorably discharged receive the state and federal services and benefits they're entitled to. The committee educates female veterans about their eligibility for services and benefits, ensures the quality of new programs for women, and helps with other national committees and forums for women veterans.
About Low VA Rates
Low VA rates is a VA-approved lender focused on helping our veterans get quality VA loans. We have specialized in serving veterans since the first day we opened our doors, and we've gained a deep understanding of how to help veterans get exactly what they're looking for.
If you're looking for competitive VA loan rates in Washington, contact Low VA Rates. Instead of the higher interest of conventional loans, we'll help you take advantage of all the benefits a VA loan has to offer. Call us at (866) 569-8272 for a fast and friendly quote or apply online.