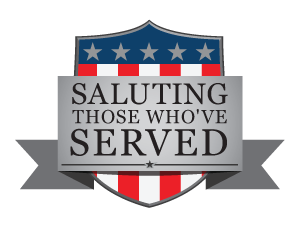 This page is dedicated to all the employees at Low VA Rates who have served or are currently serving, as well as those with loved ones who have served or are still serving. We are forever grateful to those men and women who have put their lives on hold to protect our freedoms, especially those that have paid the ultimate price in pursuit of this goal. We realize that the family members of our service members also make significant sacrifices while their loved ones are serving. May God bless this great nation and bless those who make these sacrifices.


Ret. SSgt. Clemente Ardene / Air Force - 8 years
Clemente served in the United States Army for a little over 8 years. He joined the Army because of his immense appreciation for American freedoms and because of his desire to see the world. His time in the military came to an end when he began working part time in the mortgage industry and found he enjoyed helping other veterans take advantage of VA loans. He decided to pursue the origination of VA loans as a full-time career. Clemente's genuine care for veterans is evident in his work as a loan officer assistant at Low VA Rates and makes him one of our greatest assets.
Read Full Bio...
Get to know our philosophy
We are passionate about Veterans and the Military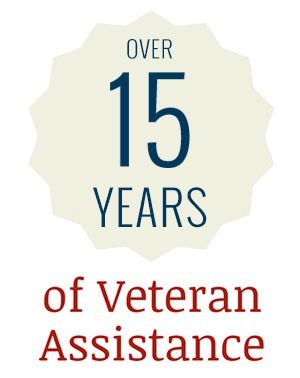 We are here because we want to be, and have been assisting veterans for the past 10 years. The purpose of the VA loan program is to help our nation's veterans obtain adequate housing on better terms than they could get elsewhere, and the reason we come to work every morning is to make sure that happens for every veteran that calls our number or walks through our door. Our goal is to make sure that a veteran is treated like the hero that he or she is, and gets the benefit they were promised when they signed up to protect our freedom.
We find great fulfillment in our work to help veterans take advantage of the VA loan program. It brings us great satisfaction to do something we love and provide a much-needed service to our nation's greatest assets. At the risk of getting sentimental, seeing a newly-discharged veteran with a young family learn that they can get the home they want with the interest rate a full 2% less than he was expecting is one of the best experiences on the job.
There are many lenders that have only hopped on the VA loan bandwagon since the recession hit, and do their best to transfer their knowledge of conventional loans to VA loans. They are not experts. We have been doing business in VA loans since we opened our doors, and know the program back-to-front. Let us share with you what we've learned.
Get Started Now
Ways to support our troops
You can make a difference
There are many ways that you can serve those that are serving us, and you can make a substantial difference in many peoples' lives even if you can't afford a cash donation of some kind. AARP has a list of some of the many different ways that you can give back to the members of the military and their families.
You can send gifts, letters, and care packages, you can donate books, movies, cell phones, groceries, or gift certificates. You can volunteer for various veteran organizations that are based in your area, and you can reach out to veteran organizations with a national presence and see how you can help in your local chapter.
Regardless of what you decide to do, you can know that you are helping support and serve those who are dedicating their time, and possibly their lives, to serving and protecting you.
Support Your Troops