Benefits of Hawaii VA Loans for Veterans
If you are a veteran or active duty service member and a resident of the state of Hawaii, the first step is to determine if you are eligible to recieve a Hawaii VA home loan using your VA benefits. To determine your eligibility please click the map below. If you have served in the military and received an honorable discharge, you will likely be eligible to buy a home using your VA loan benefits.
Hawaii Residents Save
$304
/mth
Savings based on 2015 active loan data
37
Lunches
*Based on an average lunch price of $8.08
Financial Benefits
Does the State of Hawaii offer any Tax Relief Programs for Veterans?
Yes. Veterans who are totally disabled as certified by the Department of Veteran Affairs, or their surviving widow or widower, receive a property tax exemption on real property they own and occupy. Totally disabled veterans also receive a tax exemption on passenger cars they own if the vehicle is subsidized by the Department of Veterans Affairs.
What amount should a totally disabled Veteran expect to receive as a Tax Exemption?
Currently, the tax exemption allows totally disabled Veterans to pay the minimum annual property tax of $300 per year.
How do I apply for the Tax Relief Programs?
Complete an application from your local county assessor office.
Does the State of Hawaii offer any other financial benefits?
Yes. Depending on the availability of funds for a given year, the State of Hawaii will contribute up to $5,000 to qualified totally disabled Veterans for the purchasing or remodeling of a home to provide or improve handicapped accessibility.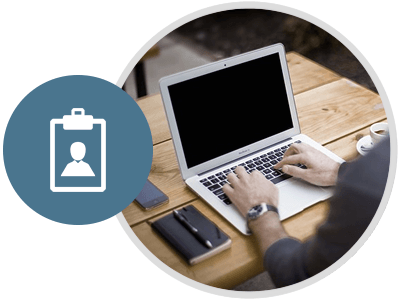 Employment Benefits
Does the State of Hawaii offer preference to Veterans applying for State employment?
Yes. Service-connected, disabled Veterans or their widow/widower receive a preference for civil service positions, training programs, job counseling, and referrals to civilian jobs. For more information, contact the workforce Development Division, Department of Labor & Industrial Relations.
Where can I get help finding Employment for Veterans?
Local Veterans Employment Representatives (LVER), who are military veterans themselves, are available at local One-Stop Career Centers to assist Veterans in bridging their skills and experience with that of the job requirements in the local industry. They assist employers by helping them leverage federal and state hiring incentives to reduce an employer's cost in hiring and training Veterans. Contact your local One-Stop Career Center for more information.
What is the Gold Card Initiative?
The Gold Card initiative is a joint effort between the Veterans' Employment and Training Service (VETS) and the Department of Labor's Employment and Training Administration (ETA) that provides intensive employment and follow-up services (up to 6 months) to post-9/11 Veterans and eligible spouses to ensure they succeed in today's job market. As outlined on the United States Department of Labor's website, services provided at local One-Stop Career
Centers include:
Job readiness assessment, including interviews and testing;
Development of an Individual Development Plan (IDP);
Career guidance through group or individual counseling that helps Veterans in making training and career decisions;
Provision of labor market, occupation, and skills transferability information that inform educational, training, and occupational decisions;
Referral to job banks, job portals, and job openings;
Referral to employers and registered apprenticeship sponsors;
Referral to training by WIA-funded or third party service providers; and
Monthly follow-up by an assigned case manager for up to six months.
How does a Veteran apply for a Gold Card?
Veterans do not need to apply for a Gold Card. You can access and print it here and bring to your local One-Stop Career Center for priority service.
Where can I find my local One-Stop Career Center?
There are eight One-Stop Career Centers located throughout Hawaii:
Honolulu

830 Punchbowl Street, Room 112
Honolulu, HI 96813
Ph: 808-586-88700
Fax: 808-586-8724

Kona

830 74-5565 Luhia Street, Bldg. C, Bay 4
Kailua-Kona, HI 96740
Ph: 808-327-4770
Fax: 808-327-4774

Kane'ohe (Mon - Wed)

46-005 Kawa Street, Suite 205
Kane'ohe, HI 96744
Ph: 808-233-3700
Fax: 808-233-3709

Maui

2064 Well Street, Suite 108
Wailuku, HI 96793
Ph: 808-984-2091
Fax: 808-984-2090

Waipahu Civic Center

94-275 Mokuola Street, Room 300
Waipahu, HI 96797
Ph: 808-675-0010
Fax: 808-675-0011

Moloka'i

55 Makaena Place, Room 4
Kaunakakai, HI 96748
Ph: 808-553-1755
Fax: 808-553-1754

Hilo

1990 Kino'ole Street, Suite 102
Hilo, HI 96720
Ph: 808-981-2860
Fax: 808-981-2880

Kaua'i

4444 Rice Street, Room 302
Lihu'e, HI 96766
Ph: 808-274-3056
Fax: 808-274-3059
What is HireNet Hawai'i?
HireNet Hawaii is an online job and applicant search engine that provides a great resource to find current employment opportunities in Hawaii. This search engine can be accessed at HireNetHawaii or at your local One-Stop Career Center.
What is Helmets to Hardhats?
Helmets to Hardhats is a program only available to Veterans that connects quality men and women from the Armed Forces with promising careers in building and construction. There are thousands of opportunities all over the country that offer apprenticeships and training to Veterans. For more information, visit their website Helmets to Hardhats.
What is My Next Move?
My Next Move is a website that helps Veterans explore different career options that best fit their personality and skill set post-service. Visit their website My Next Move for more information.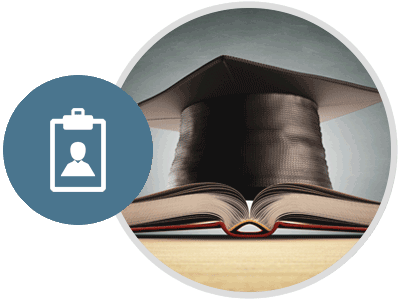 Education Benefits
Does the State of Hawaii offer any Education Benefits to Veterans, their Dependents or Survivors?
No. The State of Hawaii does not currently offer Education Benefits to Veterans, Disabled Veterans, their dependents or survivors.
Does the State of Hawaii offer Education Benefits to members of the Hawaii National Guard?
Subject to the availability of funds, tuition benefits may be awarded to qualified enlisted persons, warrant officers and company grade officers (01 through 0-3) in the Hawaii National Guard. Currently the Hawaii National Guard State benefits Program provides 100% tuition at community colleges and 50% tuition at four-year colleges when enrolled in a degree-producing program.
Does the State of Hawaii offer Honorary High School Diplomas to Veterans?
Yes. The Hawaii State Department of Education Kupono Diploma Program grants honorary high school diplomas to World War II, Korean and Vietnam War Veterans. In order to be eligible, a Veteran must have enrolled in a State of Hawaii public high school prior to enlistment in military service, must have received a discharge under honorable conditions, and must show proof of service. Diplomas may also be awarded posthumously to the family of a Veteran. For more information, contact the DOE Military Liaison at doe_info@notes.k12.hi.us or at (808) 271-5724.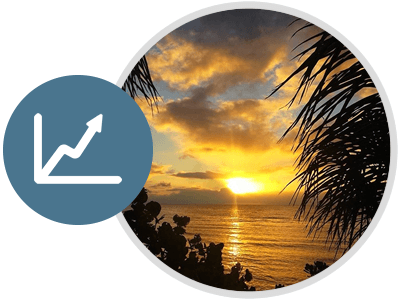 Other State of Hawaii Benefits
License Plates for Veterans
Qualified Veterans may purchase Veteran, Combat or Combat Wounded, Pearl Harbor Survivor, Former POW, World War II Veteran, Korea Veteran, Vietnam Veteran or Persian Gulf Veteran license plates for the same cost as regular license plates. Plates are available for both vehicles and motorcycles.
Documents and Recording Fees
The State of Hawaii will provide free of charge certified copies of vital statistics forms when required to determine if a Veteran is eligible for any federal benefits.
Veterans Nursing Homes
There is one State Veterans Home located in Hilo, Hawaii. It has 95 beds and offers skilled nursing care, rehabilitation therapies, long term care, hospice care, geriatric mental health, alzheimer's and dementia care, adult day health and respite care. To be eligible, a Veteran must require long-term nursing care as defined by the VA, must be at least 55 years of age (younger applicants are considered on a case by case basis), must be honorably discharged, must have resided in Hawaii prior to induction in the military or be a resident of Hawaii for a minimum of one year prior to application, and must be able to pay their portion of the cost of care if not covered by another source. Spouses and Gold Star parents of eligible Veterans will be accepted on a space available basis. Visit their website for more information: Yukio Okutsu State Veterans Home, or contact them at:
Yukio Okutsu State Veterans Home
1180 Waianuenue Ave
Hilo, HI 96720
Ph: 808-961-1500
Veterans Cemeteries
Hawaii State Veterans Cemeteries are located on Oahu, Hawaii, Kauai, Maui, Molokai and Lanai. Veterans of the U.S. Armed Forces and their eligible dependents may utilize a one grave concept with interments at 4', 6', 8', and 10' depths. A gravesite, marker, opening and closing the grave and perpetual care of the gravesite will be provided by Hawaii State Veterans Cemeteries for all Veterans. Families are responsible to pay the internment cost of $700 for dependents. Two gravesites and headstones may be requested if both spouses are Veterans. For location and contact information, please visit the Hawaii State Veterans Cemeteries website.
Fishing and Hunting Licenses
Hawaii does not offer any special discounts for Veterans or disabled Veterans. However, they do allow active duty military personnel and their dependents to purchase hunting licenses at the resident rate.
Veteran Medical Centers
There is one VA Medical Center located in Honolulu, Hawaii. Visit their website at Spark M. Matsunaga VA Medical Center or contact them directly for more information:
Spark M. Matsunaga VA Medical Center
459 Patterson Road
Honolulu, HI 96819-1522
Ph: (808) 433-0600
Fax: (808) 433-0390
VA Outpatient Clinics
There are two VA Outpatient Clinics located in Lanai and Molokai. Community-Based Outpatient Clinics are located in Hilo, Hailua-Kona, Lihue, and Kahului. Contact information can be found at the Community Clinic Directory website.
Vet Centers
There is one Regional Benefit Office located in Honolulu and three Vet Centers located in Hilo, Kauai, and Maui. Contact them directly for more information
Honolulu Regional Benefit Office

70 Lanihuli Street, Suite 102
Honolulu, HI 96819-1522
Ph: 808-827-1000
Fax: 808-433-0478

Hilo Vet Center

459 Patterson Road, E-Wing
Hilo, HI 96720
Ph: 808-969-3833
Fax: 808-969-2025

Kauai Vet Center

4485 Pahe'e Street, Suite 101
Ph: 808-246-1163
Fax: 808-246-4625

Maui Vet Center

35 Lunalilo Street, Suite 101
Ph: 808-242-8557
Fax: 808-242-8559