Colorado Veteran Benefits
If you're a veteran or current military servicemember looking for benefits in Colorado, don't worry – the Colorado Division of Veterans Affairs has set up many benefits for you in the Centennial State. On this page, you can read about:
Veteran Home Loans
Veteran Housing Benefits
Veteran Employment & Education Benefits
Other Veteran Benefits
Veteran Benefits Assistance
About Low VA Rates
Colorado Residents Save
$172
/mth
Savings based on 2015 active loan data
21
Lunches
*Based on an average lunch price of $8.08
Veteran Home Loans
VA Loans
Are you in the Air Force or Army and stationed in Colorado? While you're living and working in Colorado, it may be convenient for you to buy a home near a Colorado military base. You can see all the bases in the graphic below.
Both veterans and active military personnel are eligible to take advantage of VA loans in Colorado, which can be the difference between buying your own home or renting. VA loans can help you buy a house thanks to its great benefits, including:
No down payments required
Lower interest rates than average market rates
Relatively easy financial and credit requirements
No required private mortgage insurance (PMI)
The VA issues a guaranty on a portion of each VA loan that private lenders issue. That means the VA will pay back the lender a certain amount if the borrower fails to pay. The VA also sets the guidelines for the great terms of VA loans that lenders are able to offer.
Each private lender can give you a different quote with a different interest rate, a different loan amount, and different terms. You'll be smart to get a few quotes from a few different lenders. The best lenders usually have a good reputation, online resources, and experience.
Low VA Rates has years of experience focused on helping veterans and military personnel. We'll work to help you find the best veteran loan rates in Colorado. Call us at 866-569-8272 or apply online by answering a few simple questions.
Veteran Housing Benefits
Colorado offers assisted-living homes, property tax exemptions, and tax deferrals to help our veterans and servicemembers have stable housing situations.
Colorado's Veterans Community Living Centers offer services such as long-term care, respite care, hospice services, and more. Every Center offers round-the-clock nursing care, social activities, transportation, restorative therapy, and more.
You may be eligible to stay in any of the Colorado locations if you're an honorably-discharged veteran, a veteran's spouse, a surviving spouse, or a Gold Star parent.
Admission forms are available online for each Center. You'll need to meet medical eligibility requirements, and the facility must be able to meet your needs.
You may be exempt from paying property taxes on 50% of the first $200,000 of the value of your house. Eligibility depends on you meeting these two requirements:
Being rated by the VA as 100% completely and permanently disabled
Owning and living in the property as your primary residence since the beginning of the year in which you're applying
Contact the Colorado Division of Veterans Affairs for more information or for an application.
You may qualify to defer the payment of your property taxes until a later time. This benefit is extended to military personnel who have been called to service. It may help you be able to afford your house for longer, even on a fixed income.
When you defer your property tax payments until later, the State Treasurer's office pays your taxes for you and creates a loan you can pay back at a later date. You can keep deferring the taxes until you no longer qualify for the benefit.
To be eligible for this benefit, you must:
Have all your previous property taxes paid up-to-date when you apply
Be on active duty as of January 1 of the year in which you file the claim
Own and live in the house as your primary residence—or be in the process of buying it
File for the deferral between January 1 and April 1 of each year
The total dollar amount of all the property loans, including mortgages and interest on the property, should stay below the market value of the property (assessed by the County Assessor). If the total rises above that value, you won't be able to make another deferral, and you'll have to pay the taxes and interest.
You can apply for this benefit with your County Treasurer office.
Veteran Employment & Education Benefits
Colorado has quite a number of benefits to help veterans and military personnel find and keep employment and become better educated.
Employment Benefits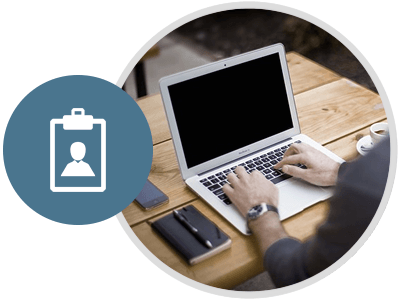 The Colorado Department of Labor and Employment (CDLE) gives priority of assistance to veterans and servicemembers at job centers. You can use the Connecting Colorado website to help you search for employment online. You can also get in-person help with or through:
Writing your resume and cover letter
Searching for jobs
Getting vocational licensure or certification
Finding training or apprenticeship programs
Referrals to job opportunities
Information on veterans' job benefits
Job fairs
Complimentary use of computers and other equipment
And more
Get in touch with your local Workforce Center to get personalized career assistance.
If you're a member of the Colorado National Guard or Reserve and are a state employee, you're entitled to 15 days per year of paid military leave.
You may be able to use your military training and education as part of your qualifications toward a professional license. The governing body over a particular license, according to Colorado law, may review your military experience to find any part of it that is equivalent to a license requirement.
As a current military servicemember, you can learn more from Transition Assistance Program (TAP) staff on how your experience might translate to a professional license. Certain Colorado military bases, including Fort Carson, Peterson Air Force Base, Schriever Air Force Base, and Buckley Air Force Base offer Transition Assistance Programs (TAP).
This benefit is available to members of the US Armed Forces and Reserves, National Guard, and Reserves and Naval Militia from any state. Contact the Colorado Department of Regulatory Agencies (DORA) for more information.
Have you been called to active duty in the US military? You may be exempt by law from needing to pay registration or renewal fees on your professional or occupational license, certification, or registration. You also may be exempt from continuing education or professional competency requirements that you'd normally need to keep up with. To be eligible, you must:
Have been called to active duty in a war, emergency, or contingency for 120 days or more
Be licensed, certified, or registered with a professional board
The time frame for renewing your license starts six weeks before the license expires and lasts until 60 days after it expires. Your military service period should fall within that time frame or up to six months before it.
When you apply for this exemption, you'll need official evidence that you and your service meet the eligibility requirements. Usually, you'll want to use a copy of your official orders. Submit your documentation to dora_dpo_licensing@state.co.us, and spell out how each requirement has been satisfied.
If you're a military spouse who has moved to Colorado because of military orders, you can take advantage of a licensure benefit: you can continue to use an active professional license from another state, as long as it's in good standing, for up to one year in Colorado.
The year is counted from the time you move to Colorado. Before the year ends, you should get a Colorado license. What you'll do is turn in a completed application for your license and include with it a Military Spouse Exemption Form (which you don't need to turn in until you apply for a Colorado license).
The following professions are not covered by this benefit: anesthesia assistant, physician assistant, physician, optometrist, architect, professional land surveyor or intern, and professional engineer or intern.
If you get back from active duty and have a professional license, certificate, or registration that expired while you were serving in the military, you can get a quick reinstatement by law of those credentials from your Colorado licensing board, director, or commission.
You must have been on active duty for at least 30 days. This benefit covers members of the US Armed Forces, including members of the National Guard and Reserves.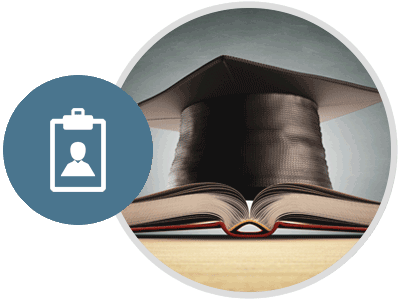 Education Benefits
If you're a member of the Colorado National Guard, you're eligible for tuition assistance at state-funded schools.
This benefit can pay up to 100% of your tuition, and you can use it in combination with federal tuition benefits. You can get one year of tuition assistance for every two years you serve or have served in the Colorado National Guard.
Make sure to apply by December 1 if you want to start school in the spring, July 1 for the fall semester, or May 1 for the summer semester.
If you were never able to graduate from high school and get a diploma because you fought in a war, you may be eligible to receive a diploma now. This benefit is for veterans who interrupted their high school education and missed graduation to fight in our nation's wars.
A veteran or the veteran's family can fill out the Operation Recognition application form. Contact the Colorado Division of Veterans Affairs for help completing the application. If necessary, it can be completed after a veteran's death by their family.
To eligible, the veteran must:
Have served in World War II, Korea, or Vietnam
Have an honorable discharge
Have left high school under orders to serve in the US military
Be at least 60
Have not received a diploma (but may have a GED)
Live in a participating high school district when the request is made
Have lived in the qualifying high school district when he or she left high school to serve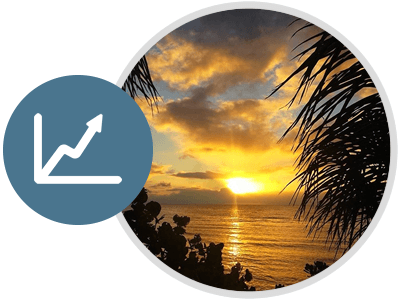 Other Colorado State Benefits for Veterans
If you're a disabled veteran with a Disabled Veterans license plate on your vehicle, you'll get free admission to any Colorado recreation area or state park. You'll just need to be with the vehicle that has the Disabled Veterans license plate on it.
Eligible persons can be interred for free at the Veterans Memorial Cemetery of Western Colorado. Persons must meet one or more of the following conditions:
Veterans who were Colorado residents when they died or when they entered the US Armed Forces and who have a discharge of other than dishonorable conditions
Colorado residents who were members of the Reserves or National Guard and eligible for retirement pay when they died—or would have been eligible for retirement pay when they turned 60
Colorado residents and members of the US Armed Forces who died during active duty or active duty training
Eligible spouses and/or unmarried dependents of eligible veterans under the age of 21, under the age of 23 if they were full-time students, or life-long dependents of the veteran
Other eligible persons include certain Colorado commissioned officers of the National Oceanic and Atmospheric Administration, certain Colorado commissioned officers of the Regular or Reserve Corps of the Public Health Service, and certain US Merchant Mariners who served in World War II.
You can have the word "Veteran" printed on your Colorado driver's license or non-driver ID card. You'll need your military ID card or DD-214 form specifying that you had an honorable discharge.
You can get an additional military identifier on your driver's license or your Colorado non-driver ID card, which can indicate you are or were part of the Air Force, Army, Coast Guard, Marine Corps, National Guard, or Navy. You'll need your military ID card, DD-214 form, or valid common access card.
If you're getting a duplicate license, you'll need to pay the duplicate license fee.
If you're a Colorado resident currently on active duty with the military, you're entitled to a three-year extension of the expiration date for your driver's license. If you're stationed outside of Colorado and are not able to return to renew your license, you can send a request for this free extension. Send it in writing to the Colorado Department of Revenue, Division of Motor Vehicles and include a verification letter from your commanding officer.
Here's another benefit: if you're on active duty and stationed in Colorado, you or your spouse are not required to get a Colorado driver's license if you have a valid driver's license from another state.
If you're a disabled veteran and resident of Colorado, you're eligible to get one free set of Disabled Veteran license plates, which you can apply for at the DMV.
You'll apply for the license plates with the following:
A completed Disabled Veteran license plate application
Your DD-214, which indicates you had an honorable discharge
A letter from the VA which states that your disability is at least 50%, is related to your military service, and is permanent
Proof of emissions
Proof of insurance
Your motor vehicle registration, title completion notice, or title receipt
You can also mail this application packet to the Colorado Department of Revenue, Division of Motor Vehicles.
Your license plates can display a vital part of your military history or accomplishments. Available license plate types include (but are not limited to):
US Army
US Air Force
US Marines
US Navy
US Coast Guard
US Army Special Forces
Honorably Discharged Veteran
Veteran of World War II
Korean War Veteran
Vietnam Veteran
Veteran of Iraq War
Veteran of Afghanistan War
Air Force Cross
Navy Cross
Silver Star
Congressional Medal of Honor
Prisoner of War
Purple Heart
Bronze Star
You'll need your DD-214 form and proof of your service, award, or medal. Apply for your plates at your nearest DMV office.
Colorado's Department of Natural Resources, Division of Parks and Wildlife has some exciting benefits for veterans and military personnel:
You can get a free fishing license if you're a:

Current servicemember staying as a patient at a Colorado military hospital or convalescent station
A patient at a USDVA hospital in Colorado
A completely and permanently disabled veteran

You can get a free lifetime fishing and small-game hunting combination license if you're a Colorado resident and a veteran with a permanent service-related disability of at least 60%.
You can get a free pass to all Colorado state parks for the month of August every year if you're an eligible veteran or servicemember.
To see even more benefits and to apply, visit the Colorado Parks and Wildlife Military Benefits web page.
The Colorado Division of Veterans Affairs (CVA) advocates for Colorado's veterans, survivors, and families. They help you get the benefits you've earned through your military service. Their trained officers will help you during the whole process of submitting claims and securing benefits.
You can go to a county veterans service officer (CVSO) in your own county for help applying for both state and federal claims. They'll also help you appeal a decision if one of your claims is denied.
The CVA helps veterans and members of the US Armed Forces, National Guard, and Reserves. They also gladly help current and surviving spouses of veterans, dependents, and dependent parents. They can help you fill out forms, gather documents for claims, and submit claims correctly, and they can also represent you at hearings.
About Low VA Rates
Low VA Rates is available to assist military servicemembers and veterans with VA loans in Colorado. We've specialized in VA loans ever since we opened our doors and have a deep knowledge of everything related to them. Call Low VA Rates at 866-569-8272 if you're shopping for Colorado veteran loans.
Low VA Rates will always try to get you great veteran loan rates in Colorado. We employ several loan officers who are veterans, and we're all committed to serving those who serve us in the military. Get a quote by calling us today or applying online.