Alaska's Veteran Benefits
Alaska has very good benefits for veterans and current servicemembers. Read on to see the education, employment, housing, and other benefits available to you. If you need VA loans in Alaska, you can contact Low VA Rates to talk to a loan officer.
California Residents Save
$150
/mth
Savings based on 2015 active loan data
18
Lunches
*Based on an average lunch price of $8.08
Veteran Home Loans
VA Loans
If you're stationed in Alaska with the US Air Force, Army, or Coast Guard, it may be a good time to think about buying a home there. You could look at properties near one of Alaska's military bases. Are you stationed at one of the bases in this graphic?
The top benefit to help veterans and servicemembers to buy homes is the VA loan. You may have moved here permanently as a veteran or are stationed here as current military personnel. Either way, you can use Alaska veteran loans to buy a home.
Private lenders issue VA loans, but the VA gives a guaranty to each lender. The guaranty insures part of the loan, so the lender knows they'll get that back, even if a borrower stops paying. With that guaranty, lenders are able to use the VA's guidelines to offer above-average loan features, like:
Easier qualifications than for many other types of mortgages
No down payment requirement
No private mortgage insurance (PMI) payments
Relatively low interest rates
Alaska's VA Loan County Limits
How much money can you get from VA loans in Alaska? Each county in the US is assigned a maximum amount for VA loans in that county. Sometimes, even counties right next to each other can have different limits. Check out the graphic below to see your county's loan limit.
We recommend you compare quotes from several trustworthy lenders to find the best veteran loan rates in Alaska for you. Your lender should be an expert on VA loans and be licensed to create them in Alaska. (Low VA Rates passes both of those qualifications.)
You can get a free quote from Low VA Rates at 866-569-8272. There's no obligation. You can also apply online.
For more information on VA loans, visit our VA Loan webpage or give us a call at 866-569-8272.
Veteran Housing Benefits
Alaska has its own housing loan program through the Alaska Housing Finance Corporation (AHFC), which makes low-interest home mortgages available to eligible veterans. Current military personnel can also be eligible and can apply. These loans offer attractive terms, such as:
Small or no down payment required
Lower interest rates than many conventional mortgage types
A 1% lower interest rate on the first $50,000 of the mortgage (for veterans below a certain income level)
Fast processing of the loan
You may also qualify if you're serving in:
The Public Health Service
The NOAA
The US Military, Air Force, Navy, or Coast Guard as a cadet
If you're a current military servicemember, you must have already satisfied your first military obligations. If you're a veteran, you must have had a discharge that was not dishonorable.
When you apply with an approved lender, you'll also need to keep these considerations in mind:
You'll need to show your DD-214 form and your Title 38 letter or Certificate of Veterans Eligibility.
If two unmarried borrowers are requesting a loan, they'll both need to be qualified veterans.
You can buy a duplex, triplex, or fourplex if it's at least five years old and has been used as a multi-family residence for five years or longer.
Veteran Housing Benefits
Alaska is committed to offering benefits to help veterans and servicemembers with their housing needs.
The Alaska Veterans and Pioneers Home is an assisted living facility with 79 beds, of which 75% are set aside for veterans. The other 25% of the beds are for non-veterans.
The facility has a mission to give residents a high quality of life through assisted living, while providing meaningful activities, relationships, independence, and emotional, spiritual, and physical growth.
Eligible veterans can receive per diem payments from the VA to help pay for their care. To learn how to qualify, call the Veteran's Liaison from within Alaska at 1-888-355-3117. From outside Alaska, call 907-745-4241.
With this benefit, unoccupied residential land is offered to veterans first in auction sales before the land is offered to others. The land sells for fair market prices. Land plots are five acres or less and are only for residential use.
Eligible veterans can also receive a 25% discount on state residential or recreational land. A veteran can use that discount once per lifetime.
You can be exempt from paying property taxes on the first $150,000 of the value of your house, if you're a veteran with a disability of at least 50%. To be eligible:
You must have become disabled during or because of your military service
You must own and live in the property as your main and permanent residence
Your disability must have been rated by the military or the VA
This tax exemption is transferred from a veteran who dies to a surviving spouse, if the surviving spouse is 60 or older.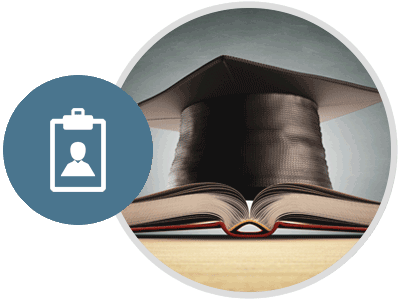 Veteran Education & Employment Benefits
If you need education or work in Alaska and are a veteran or military servicemember, you'll see plenty of benefits and options for you in this section.
Education Benefits
The University of Alaska school system offers many benefits to Alaska's veterans, including the transfer of education credits, tuition assistance, and consideration of your past military training. The University of Alaska accepts GI Bill benefits, and it offers scholarships and other programs.
Members of the National Guard can get up to 100% tuition assistance through the University of Alaska.
If you're an active-duty military servicemember or a National Guard member, you can receive resident tuition in the University of Alaska system. Similarly, if you're a US veteran and eligible for an education benefit from the VA, you can also receive resident tuition—and so can your spouse and dependent children. You must live in Alaska during your university attendance.
Spouses and dependents can receive a waiver of fees and tuition for undergraduate studies. This benefit is available for the dependents and spouses of military personnel who died in action or were listed as POWs and were Alaska residents.
Did you fight in World War II? Did your service interrupt your high school education so that you never were awarded a diploma? If so, Operation Recognition can award you a diploma now. This benefit is also extended to Alaska Territorial Guard Members.
To be eligible, you must have served in the US Armed Forces sometime between the dates of August 7, 1940 and July 25, 1947. You can apply even if you have a GED.
Submit your affidavit of service or your discharge papers using the information on this web page of the Alaska Department of Education and Early Development website. The family of a deceased or incapacitated veteran can also apply.
Employment Benefits
There are more than 20 Job Centers in Alaska, offered by the Alaska Department of Labor and Workforce Development. Some employ on-site Veteran Representatives. All Job Centers give priority of service to eligible veterans and eligible spouses.
These job centers can help you through services that include the following:
Job testing
Help creating a resume
Assessments of your education
Career counseling
Referrals to employers
Assessments of your employability
Trainings on how to find jobs
Referrals to educational programs
Information on labor markets
</li

Find out more about these services by contacting the Job Center nearest to you.
If you work for the State of Alaska, you can increase the amount of your retirement benefits. You can buy additional credits in your retirement plan for up to five years of your military service. If you're a surviving spouse of a military veteran, you may also qualify for this benefit.
Do you need a CDL once you reenter civilian work? You may be able to get your civilian CDL without needing to take a skills test, if you had recent commercial motor vehicle driving experience in your military service. The DMV may only require you to take a knowledge test. (This benefit doesn't apply to passenger or school bus endorsements.)
To be eligible for this waiver, you must:
Be at least 21 years old
Have a non-commercial driver's license
Be a US citizen or a valid permanent resident
Have at least two years of commercial driving experience at the time you're discharged
Have a good driving record of at least two years right before you apply for your CDL
Pass any knowledge test required by the DMV
Have a certification from your commanding officer that specifies:

The number of years you operated a commercial motor vehicle
The type of vehicle
To apply, you'll need to fill out Form 416, or Application for Military Skills Test Waiver. Note that the second page is the certification from your commanding officer. Take the completed form with you when you apply for your CDL at the DMV.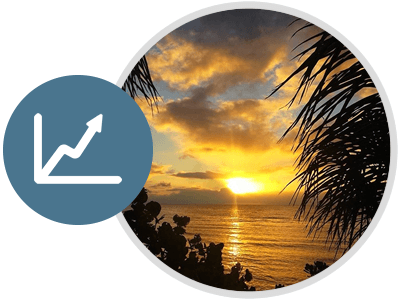 Other Veteran Benefits
Veterans in Alaska can use the Alaska VA Healthcare System to receive many healthcare services. This network of healthcare providers includes the Anchorage VA Outpatient Clinic and the VA Community-Based Outpatient Clinics in Mat-Su, Juneau, Kenai, and Fairbanks.
Also included in the Alaska VA Healthcare System are Alaska Veterans Centers. These Centers give veterans caring counseling services to help them adjust to their return from their service. Counselors truly understand veterans' experiences and help veterans and their families to re-join their communities.
The Alaska Railroad offers a great way to travel with a route that stretches from Seward in the south to Fairbanks in the north. Active duty military personnel, veterans, and their dependents can enjoy a 20% discount on Alaska Railroad tickets. You'll need to show an ID that proves your military status when you board the train.
The route the ferries take in the Alaska Marine Highway System is a National Scenic Byway and an All-American Road. Veterans with a service-related disability can receive a pass for half price. This price is also extended to any necessary attendant (required by a doctor).
The pass can be used for travel between any of the ports on the route and can be used at any time of year. It doesn't include the use of the stateroom or a motor vehicle.
If you're on active duty and stationed in Alaska, you and your dependents can buy both fishing and hunting licenses for the same price that residents get.
If you're in the National Guard or the Alaska Reserves, you can get free fishing and hunting licenses.
Apply on the Alaska Department of Fish and Game website.
You may be able to get a hunting and a fishing license for free. To be eligible, you must:
Be a veteran with a disability of 50% or more
Have an honorable discharge
Have been a resident of Alaska for the 12 months before you apply for the license(s)
You can apply online for these licenses. You'll need to email, fax, or mail the certification of your disability to the Alaska Department of Fish and Game, Licensing Section.
If you're a disabled veteran, you can get a free Alaska State Park Camping Pass. You can use this pass to stay at any developed Alaska State Park campground. The pass is valid for two years. You can get a free pass just one time.
To apply for your pass, you'll need to travel to either the Fairbanks or Anchorage Department of Natural Resources Public Information Center. It's important that you call them ahead of time to make sure you have all the documents you need.
To be eligible, you'll need evidence of your disability, which can be either:
Your VA Patient Data Card, which states "service connected disability" under your photo OR
A letter from the VA dated the current year, which states that you have a service-related disability and has a signature from a Veteran Services Officer—plus a valid photo ID
Free of charge, veterans and current servicemembers in Alaska can choose from among many different special license plate designs, which can show an important aspect of your military service, such as:
Purple Heart Medal
POW
Pearl Harbor Survivor
Gold Star Family
Unit designations
You can pick up your plates at your nearest DMV with your proof of military service or a proof of loss. Your proof of service may be one of the following or a similar type of proof:
Your DD-214 form
A verification letter from the VA
Your military ID card
If you're a veteran with a disability of at least 50%, you can get one set of Disabled Veteran license plates without paying a registration fee or a registration tax. This type of plate doesn't give you the privilege of parking closer to a building.
You can only request these plates in person at a DMV office, unless you live somewhere in Alaska where there's no DMV office.
As a disabled veteran, you can receive a set of license plates that give you special parking privileges. To apply for these plates, you'll need to present proof of your service-connected disability and mobility impairment to your DMV:
A completed Application for Disabled Parking Identification, which must be filled out by you and your physician who is licensed to practice in Alaska
Certification from a US agency, such as the VA, that states you have a service-connected disability
You can pay $5 to get a "Veteran" designation on your Alaska driver's license. You can instead get this on a non-driver identification card. You can apply for this designation at your nearest Alaska DMV office. You'll need to have documentation of your honorable discharge, such as:
Retired Military ID Card
DD-214 or DD-215
NAVPERS 553
NAVMC 78PD
NAVCG 553
NGB22 OR NGB22A
WD AGO 53, 55, 53-55
Your non-commercial driver's license will still be valid for 90 days after you return to Alaska or after your discharge, whichever comes first. Military spouses can also enjoy this benefit.
If you need a veteran's death certificate, you can get up to four free copies from the Alaska Bureau of Vital Statistics. The Bureau will release them to:
A person who needs a death certificate for benefit eligibility requirements related to the death of that veteran
A representative of the veteran's estate
A trustee of a revocable trust if the veteran was a settler of that trust
The Bureau will release the records only if the event happened in Alaska. If the event happened in a different state, you can contact the National Center for Health Statistics.
If you specified Alaska as your home when you were discharged, your discharge record was sent to Alaska. Alaska's Veterans Affairs Office has your discharge form on file, as long as it is from 1985 or later. The Office will keep your records for 50 years after receiving them.
If you need a copy of your discharge records, contact the State of Alaska Veterans Affairs Office. If your records are not there, you can contact the National Archives.
Do you want to safely save a copy of your Armed Forces Report of Separation? You can take your original or a certified copy to your nearest Department of Natural Resources Recorder's Office. They'll record your record free of charge. This process will keep your records secure and accessible for later use.
The personal representative or surviving spouse of a deceased veteran can receive a $750 death gratuity from the Department of Military and Veterans' Affairs. The veteran must have been a resident of Alaska when he or she died. The veteran must have had an honorable discharge or a discharge that was general under honorable conditions.
The spouse or representative needs to apply for this benefit. Contact Alaska's Office of Veterans Affairs for assistance with your application.
Whenever you need help with your Alaska military benefits, contact Alaska's Office of Veterans Affairs. Their mission is to be the main advocate for veterans and their families who live in Alaska. They work to improve veterans' lives. They can help you:
File claims for benefits
Get any military awards you've earned
Understand the benefits you're entitled to
Find out about new benefits as they're enacted
And more
You may work with a Veteran Service Officer who understands the problems you might be facing and the laws that can help you.


About Low VA Rates
Since we were founded, Low VA Rates has focused solely on helping our veterans and military personnel with VA loans. Alaska veteran loans are not always easy to understand, but we'll help you get the mortgage you need.
If you're shopping around for VA loans in Alaska, we encourage you to get a quick and easy quote from Low VA Rates. Your professional loan officer will work to get you some of the best veteran loan rates in Alaska. Call 866-569-8272 to talk to a loan specialist (some of whom are veterans) right away, or apply for a quote online.